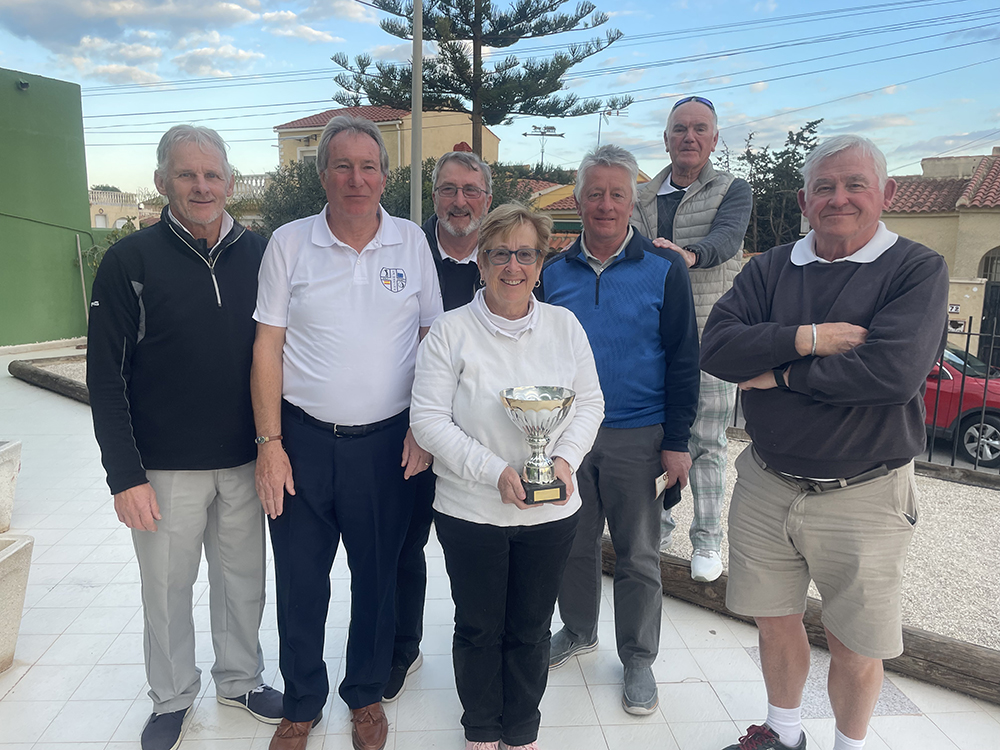 The Opica Optima Trophy – Texas Scramble, was the competition for the members of the La Marina Golf Society this week.
The venue was the very picturesque Bonalba golf course, where the wind abated and the sun came out to make it an enjoyable team game experience.
We were also pleased to welcome four new members to the society, Peter, Dave, Rod and Terry and to welcome back a few of our overseas members.
The winners of the Optic Optima Trophy were Sarah McCabe, Tony Ollier, Jeff Wiszniewski and Peter Pilkew with a net score of 56.
They were presented with the trophy and game prizes by our Captain Iain Lyall.
We had 3 nearest the pin winners, Roy Harris, Peter Pilkew and Jimmy Scott
Our next game is at Las Colinas on the 9th February.