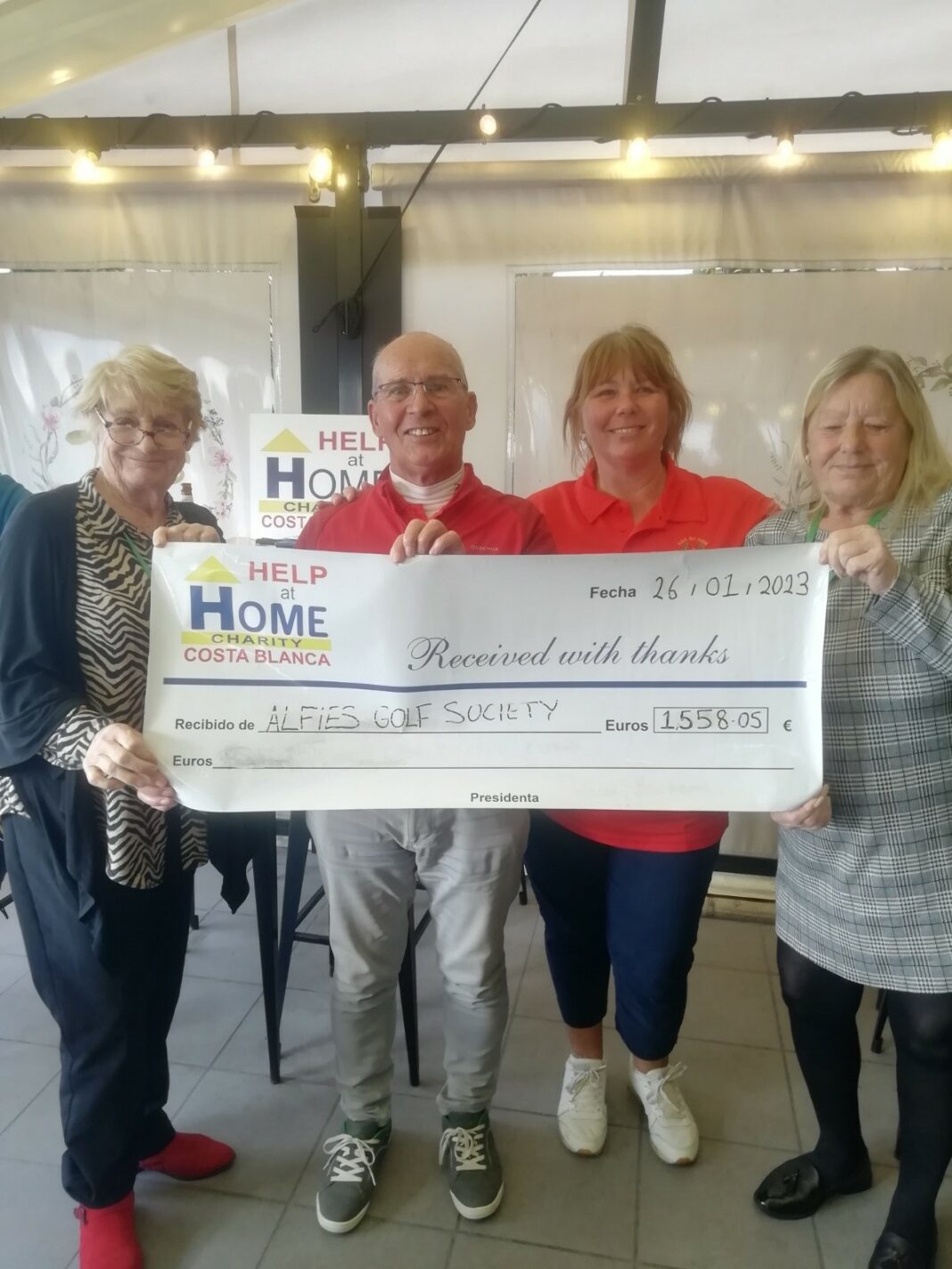 31 members played in our first meeting of 2023, at La Finca Golf resort.  The weather was sunny, if not somewhat cool, with a light breeze.  The fairways and greens were in great condition and good golf was enjoyed by all who played.
Prizes on the day were presented to:
N P Hole 13 went to Steve Bicks (Guest), N P in 3 Hole 11 went to Gulli Kristjanssen, N P in 2 Hole 8 went to Aner Wiman, N P in 2 Hole 12 went to Denis McCormack, N P Hole 16 went to Bob Chambers.
The Best Net score on Hole 17 was won by Kevin McBride with a Net score of 2
The Team Event was won by Wayne Stevenson, Bob Cambers Dave Wharton and Anders Wiman
 All the above won a €10 Voucher for Galaxy Golf.
The Silver Division runner up was Paul Skillett with 28 points
The Silver Division winner, was Bob Chambers with 31 points.
The Gold Division runner up was Denis McCormack with 35 points.
The Gold Division winner was Kevin McBride with 37 points.
The winners of each division won a €25 voucher with the runners-up winning a €12.50 voucher from our sponsors, the Lucky Lion bar, Lomas de Cabo Roig.
Congratulations go to our overall winner, Kevin McBride with 37 points
The teaching Professional at Lo Romero, Nigel Hardy, has also sponsored this year's Captain, Gary Armstrong, with a one hour lesson of choice for the overall winner, which was presented to Kevin McBride.
AGS at the Lucky Lion then presented the sum of €1558.05 to Patricia, President of HELP AT HOME, which was raised last year through our members. The Captain again chose Help at Home to be his chosen charity for 2023.
Many thanks go to Michael and Anoushka of the Lucky Lion for their continued support and after-match meal.
Our next match on Thursday, 23rd February will be held at Las Colinas Golf resort and will be the 2nd round of this year's Masters competition.
If you want to play in our next event,  please place your name on the list at the Lucky Lion bar  for any further information, contact the Secretary, at alfiesgolfsociety@gmail.com