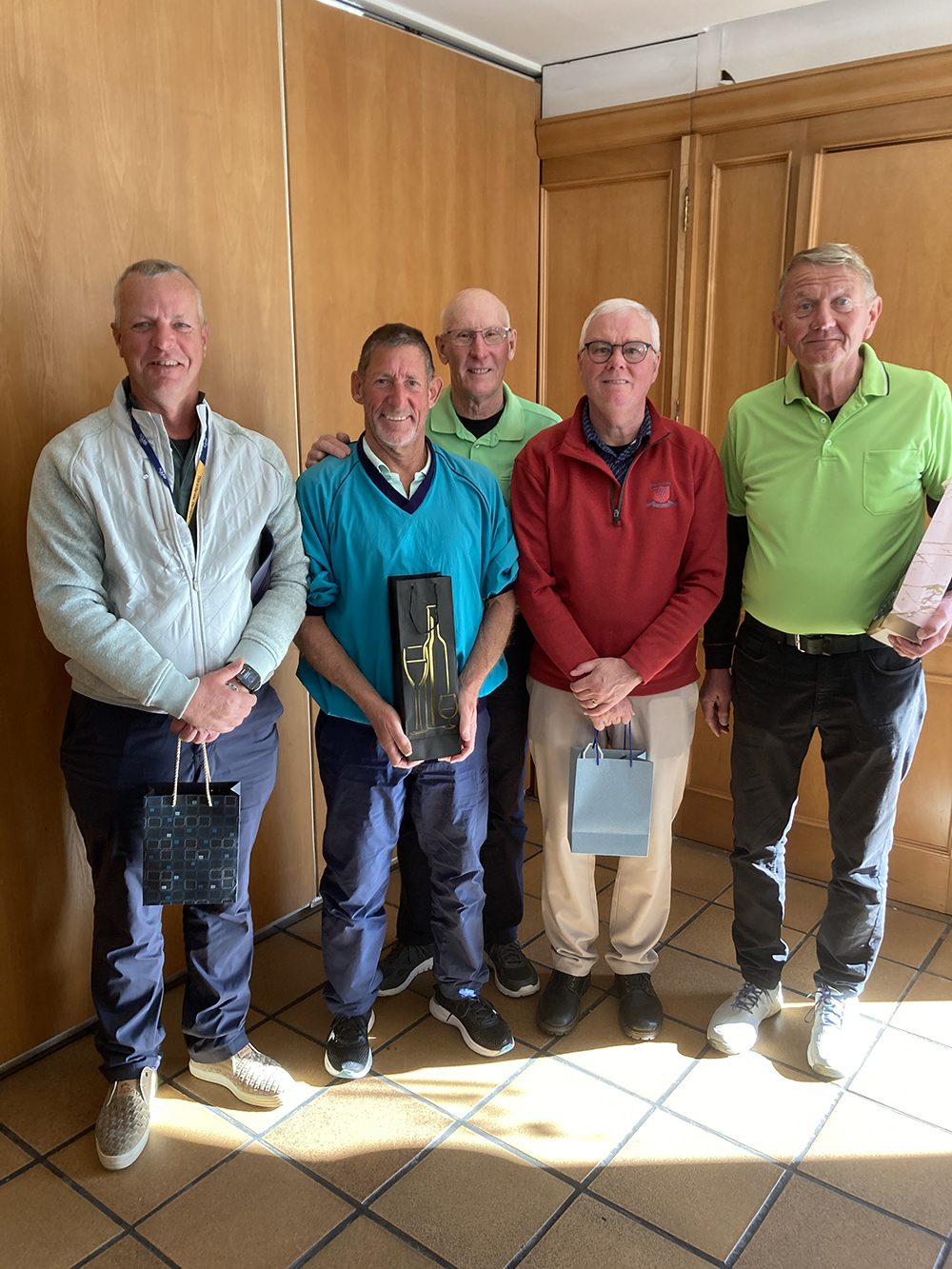 Montgo Golf Society Played our first medal competition of 2023 in very frosty conditions, which delayed todays competition by 1 hour so the course had time to thaw out.
Yesterday's competition at Oliva was Sponsored by Andrew Brown, thank you Andrew. The winner today was Pete Turner with a net score of 72.  In second place was Franz Budnik with a net 73. In third place was John Day with a net 74 on countback from our Captain. I am sure the captain will get his own back.
We had two Nearest the Pin prizes on offer today on the 3rd  & 16th  and  taking home the spoils this week was Bernard Ross & Terry Griffiths . We had only one 2 today and that was won by Gerian Van Ooijen.
Next week's we are playing a Bogey competition sponsored by Brian & Claire Stringer.