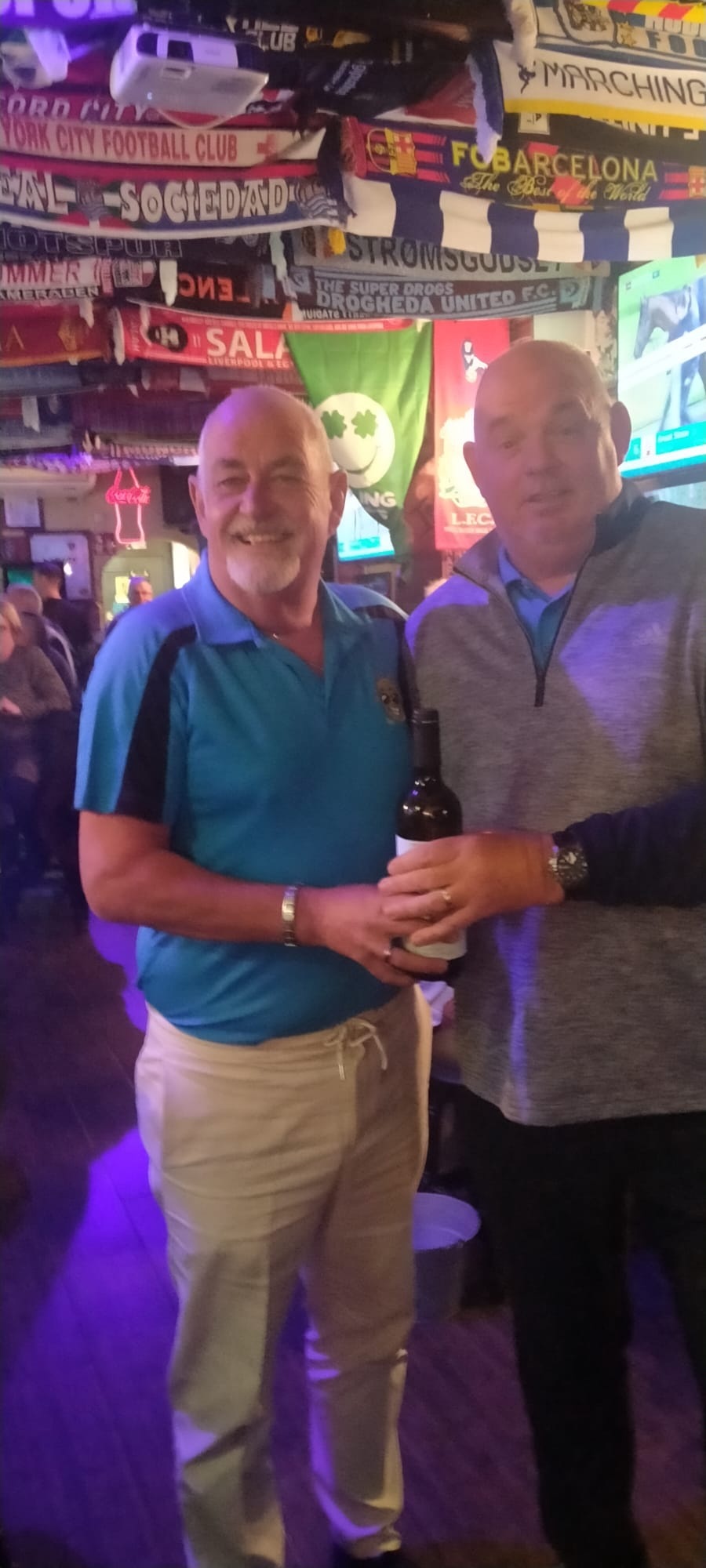 Welcome and thank you all for supporting Smiling Jack's Golf Society.
A great turn out as usual which we really appreciate. What a well turned out, excellent condition, course at the lovely Roda golf resort. A big thank you to Roda for looking after us today.
A special thank you goes out to our Julie for some excellent food which she started preparing at 7am this morning. Thanks also to Al, Lisa and Ritchie for looking after us this afternoon.
After a poor weather forecast we stayed dry with a piercing wind followed by some sunshine. Now for the scores
Nearest the pin on 7 was Thomas Burke. Nearest the pin on 11 was tiny Isaacs, Nearest the pin in two on 15 was Brian Emslie. In second place with a very good 35 points was Cheryl Isaac, well done you, almost there Cheryl
Our winner playing off 8 with 37 points was Brian Emslie, great scoring for such a low handicap, well done Brian.
The Ger has once again donated a free round of golf from Smiling Jack's as a raffle prize. The winner was Kevin Quinn. The winner of the famous blue Johnny was Phil Ball.
Our next outing will be 9th March at the beautiful Altaona, formerly Mosa Trajectum.
Once again thank you for supporting Smiling Jack's
El Presidente