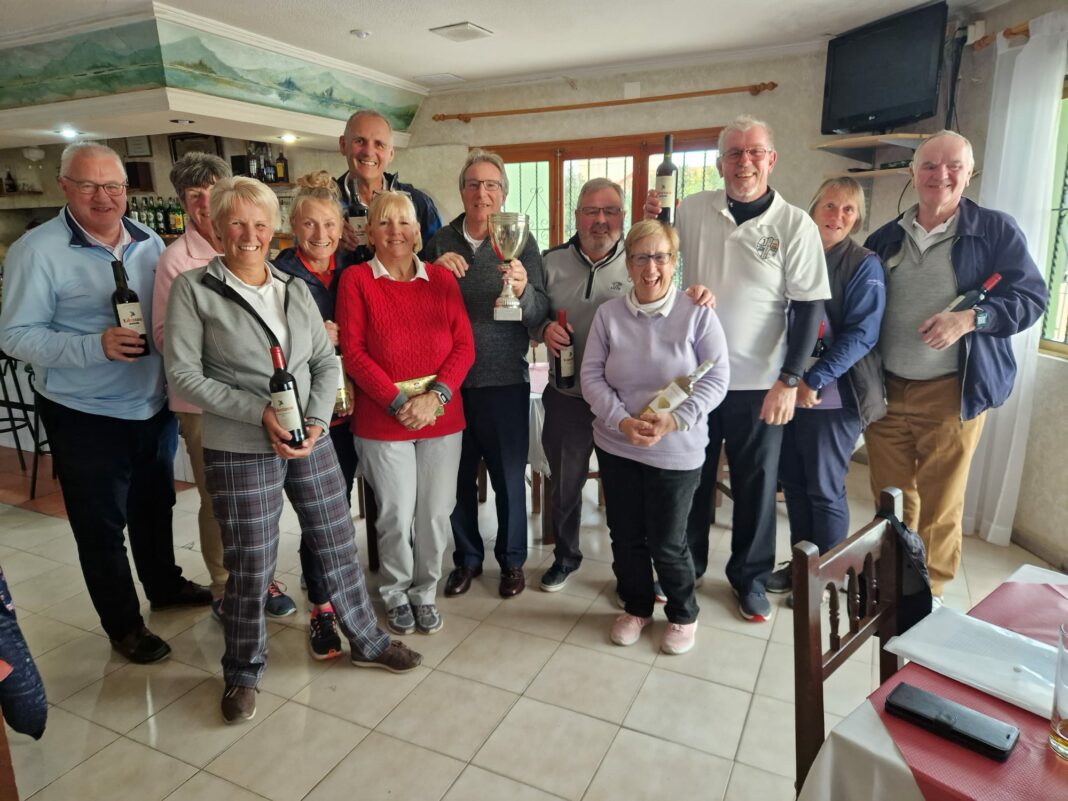 9.2.23 – A cold and dull morning greeted the members of the La Marina Golf Society for their annual Captain versus Vice Captain's team challenge trophy and this week's venue was at the award-winning Las Colinas golf course.  28 players split into two teams headed by Captain Iain Lyall and Vice-Captain Bill Allen and battle soon commenced.  Afterwards the members all met back at the La Marina Sports Complex for after-game refreshments and a well-deserved pint.
After all the scores were scrutinised and calculated by the handicap secretary, he declared the Captain's team the victors with 276 pts and they were all awarded their prizes' by the Vice Captain, and in the true spirit of the game the Captain handed the runners up their prizes too, so it was a win-win day for all concerned.
We also had four players winning nearest the pin who were, for hole 4 Charlotte Tranberg, hole 7 Gordon McLagan, hole 10 Kicki Modin and hole 14 Lesley Cullen.  The two's pot was won by Gordon having putt for a 2 on hole 7 and 10 and Lesley on hole 14.  Iain and Bill would like to thank all the members who played for making it such an enjoyable day.