Ladies and gentlemen I would like to thank you all for supporting smiling jack's golf society
We had a fantastic and I must say a little warm day at the beautiful Vista Bella course.
We were treated as usual with very professional people who couldn't do enough to help us. The course was in great condition and the layout superb.
Now I'd like to give a big thank you to Julie for taking her day off from cheffing to give us a great free spread, yet again.
Also a bit shout out goes to the famous Ger from smiling jack's for working his butt off to making sure we are all lubricated sufficiently.
Right now for the scores:
Nearest the pin on hole 2 waspst Brennan
Nearest the pin on hole 11 was the dangerous, I'll hot anyone with my shots brown, well done sir,
Nearest the pin in two on the 17 was again pat Brennan
In second place with a score of 39 points was pat Brennan who wins a new smiling jack's handicap of 13, well done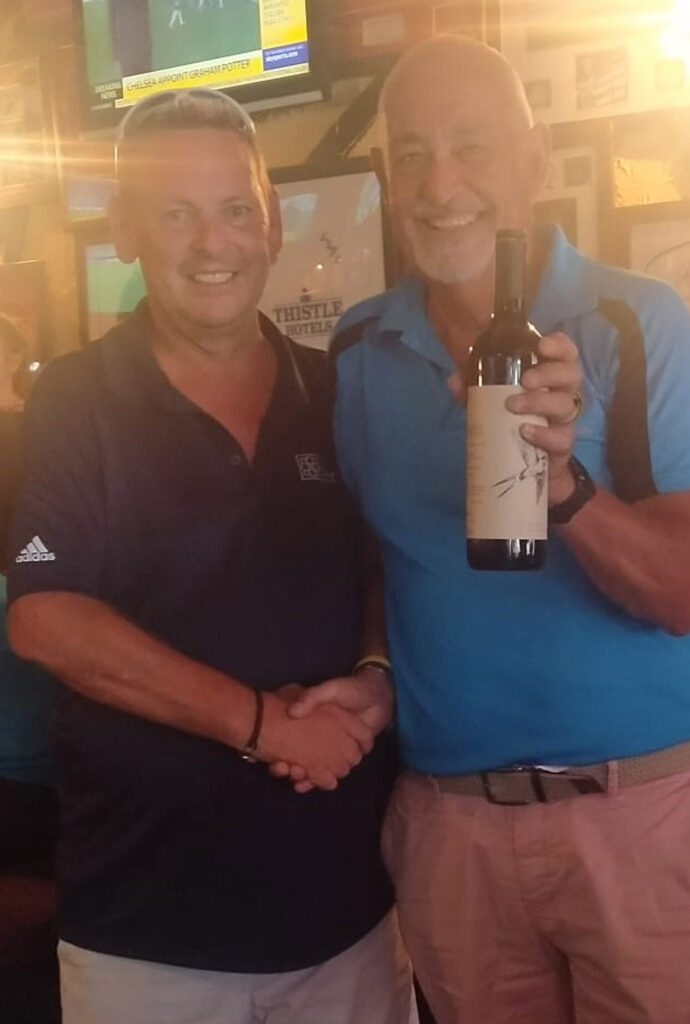 This times winner with an amazing score of 44 was Chris Ayers who also received a new smiling jack's handicap of 12, well done
Also an outstanding scoring day made our blue Johnny winner with a great score of 26 Chris boddington
Unlucky Kevin Dodds on countback.
Next month's golf is still to be arranged
The winner of the raffle was Kevin Nicholson, well done Kev
And finally a big thank you from el Presidente