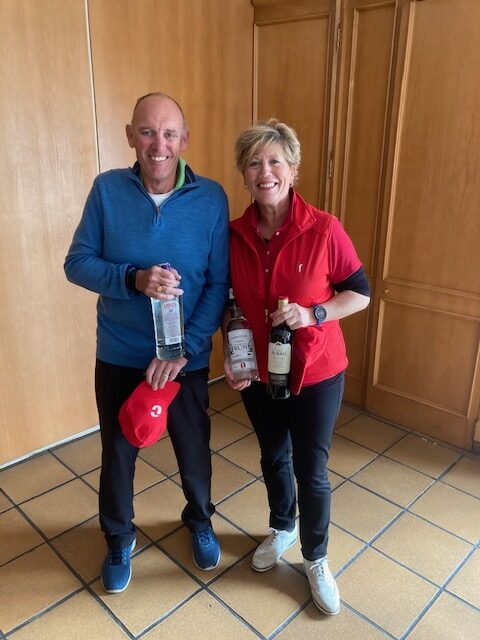 Montgo Golf Society played a Stableford competition today at Oliva Nova Golf course. Our sponsors this week were Gerian van Ooijen & Francien Knoops. Thank you, ladies, for your abundance of prizes.
We had prizes for the 1st & 2nd men & the 1st & 2nd ladies. So, for the men the winner was Keith Cottrell with 39 stableford points and in 2nd place was Alan McManus with 35 stableford points. The lady's winner was Andrea Hall with 40 stableford points and in 2nd place was Sally Burrowes with 32 stableford points.
We had five nearest the pin prizes on offer today the 3rd 5th in 2 the 11th 14th in 3 and the 16th.th and taking home the prizes was Nigel Siddall on the 3rd, 5th in 2 was Geoff Willcock on the 11th was Andrea Hall, on the 14th in 3 was Nigel Siddall again and on the 16th, it was Franz Budnik.
We had No Two's today so our stock of coveted Montgo Golf Balls remains intact.
Next week's competition is the St David's Day trophy our sponsored is Geoff Willcock, who is not Welsh, but his wife Hilary is, so Geoff is just doing as he is told. Like all of us good men would do.  Red attire is the order of the day.