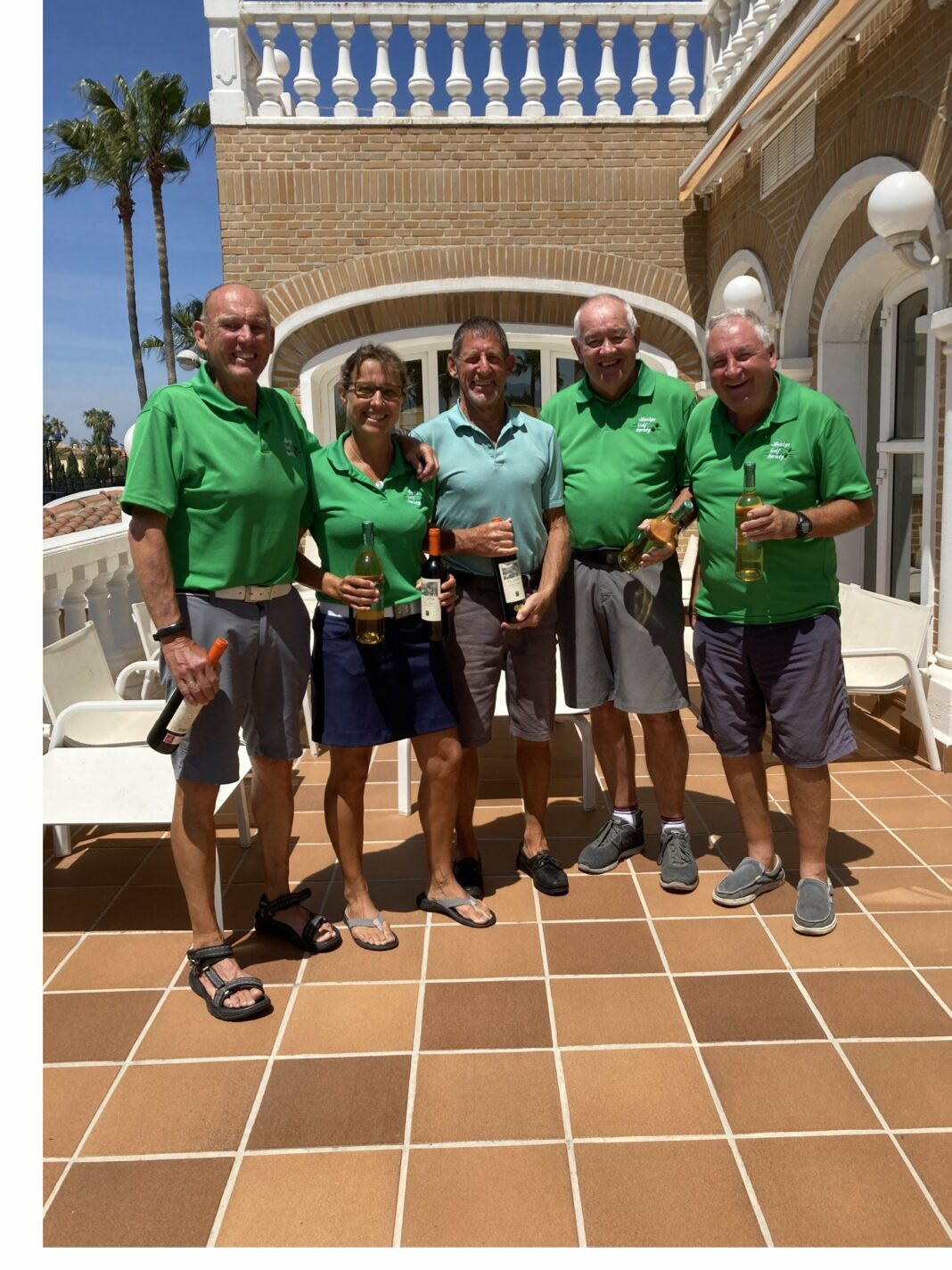 Montgo Golf Society played a Stableford competition at Oliva Nova Golf Course on Friday 5th May 2023 Sponsored by Mick Connolly.
The Society welcome one guest Tony Jerman. The winner today was Sally Cottrell with 42 Stableford points playing off 11. Well done, Sally.
In 2nd place was Pete Turner with 39 Stableford points. taking 3rd spot was Keith Cottrell with a 38 Stableford points.
We had 2 nearest the pin prize's on off today and taking the honour on the 9th hole in three was our Captain George Braddick and on the 18th in 2 was Pete Turner.
The sponsor also gave a prize for our strongest player today and the was won by Caz Welch. Well done to all our lucky winners.
Next Friday's competition is the Founders Day Stableford Trophy Sponsor is Russ Peters.