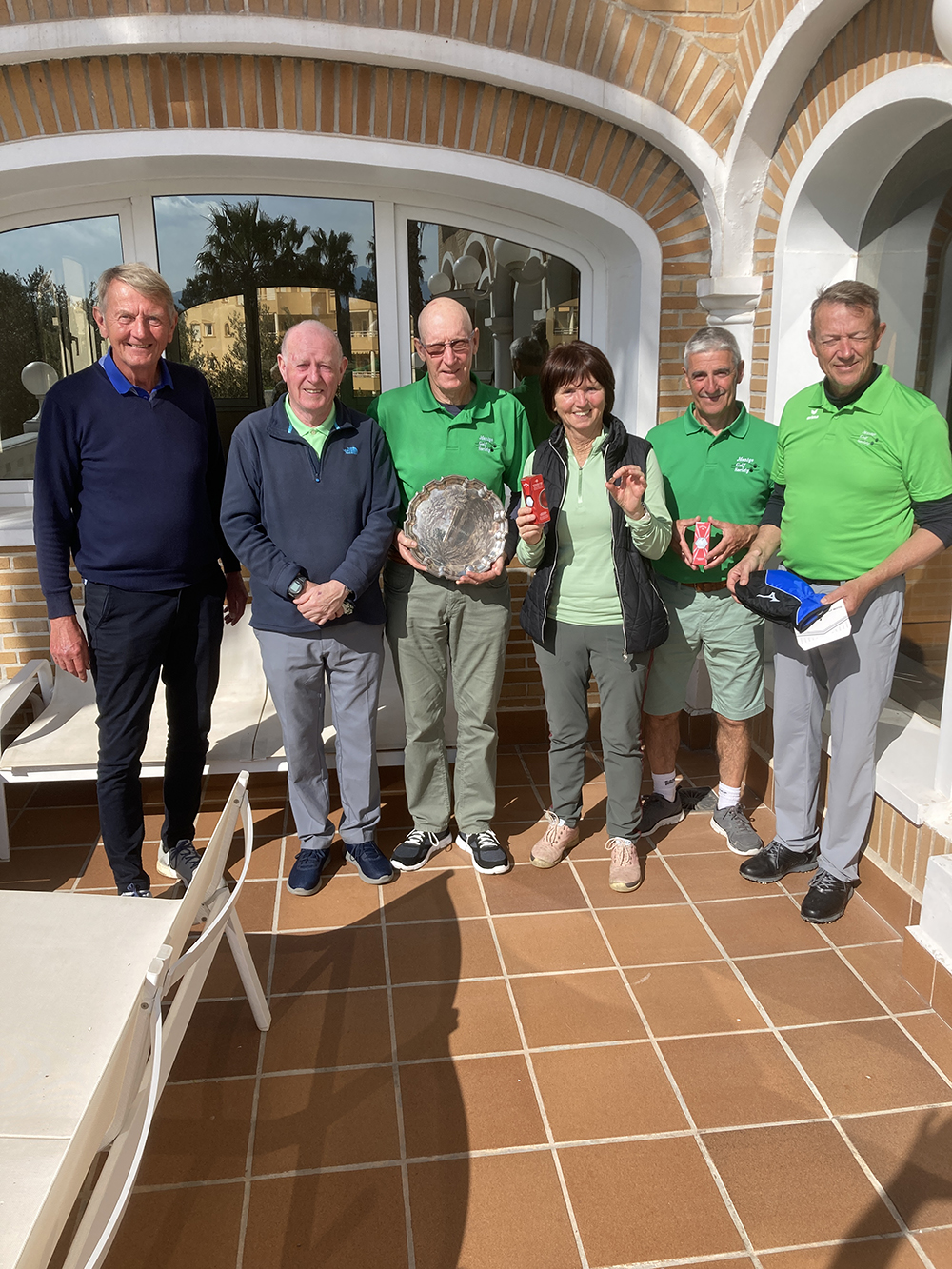 Montgo Golf Society played for the Santana Shield at Oliva Nova Golf Course today. Our sponsors this week was Steve Crossan alias Richard Turpin, thanks Steve you were great company.
The winner this week was that old veteran John Day with a fine score of 39 stableford points. In second place was Dirk Knappe with 38 stableford points and taking third place on count back was Franz Budnik with 36 Stableford points. Well done to you all.
We had two nearest the pin prizes on the 5th in 2 and the 16th and taking home the spoils was Gerian van Ooijen & John Macritchie.
We only had One Two today on the 16th, with Francien Knoops taking home a coveted Montgo Ball
Next week's competition Is a stableford competition sponsored y Gerian van Ooijen & Francien Knoops. So book in early to join in the fun.
Reminder to members to book-in for the away day on the 17th April 2023 at El Plantio .