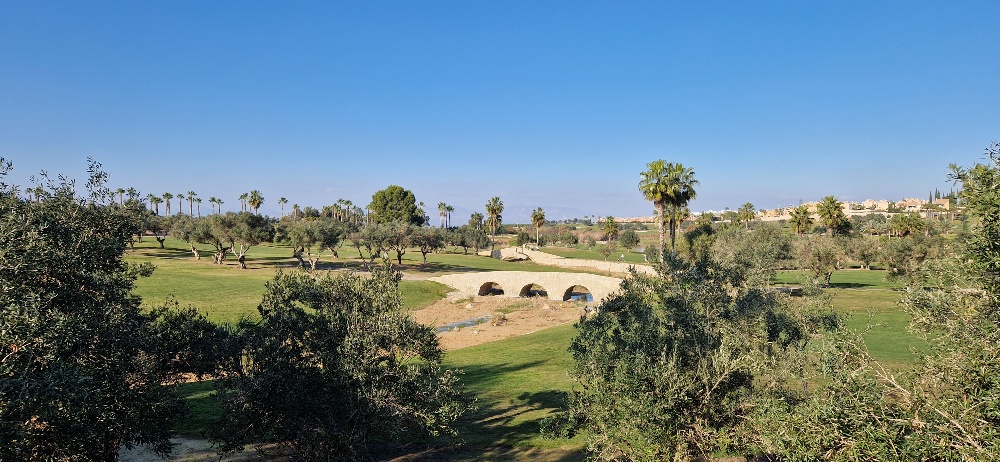 Twenty seven members, including those playing for handicap and four guests 'teed it up' at La Finca in the Society's first game of the year, an individual stableford competition.  Golfers like other people have hopes and expectations for the new year, some with  both hopes and expectations, some with more hope than expectations that the 'golfing gods' will be kinder to them this year. Those who won the main prizes for the day though were by and large those who did so for the majority of last year ! During the day the weather warmed up, although some strong breezes on a number of holes, proved to be quite challenging. We returned to the Lo Crispin Tavern after the game as we have always done and the day's prizes were distributed.
Gold Division
1st. Place – Richard Brady  36 pts off 18
2nd. Place – Andy Quinn 33 pts off 11
3rd. Place – Ian Stuart 28 pts off 15
Silver Division
1st. Place – Steve Harrington 27 pts off 34
2nd. Place – Keith Rennison 26 pts off 28
3rd. Place – Julie King 23 pts off 33
N.T. P. on Par 3s
Hole 3 – Nobody managed to reach or stay on the green
Hole 6 – Andy Quinn
Hole 13 – Alan Watson
Hole 16 – Steve King
Guest Prize – Tyrene Turner 31 pts off 37
The 2's pot was shared by Andy Quinn, Steve King and Howard Turner.
Finally, the Free Game Draw was won by John Dunnion.
Steve Harrington
Membership and Handicap Secretary.