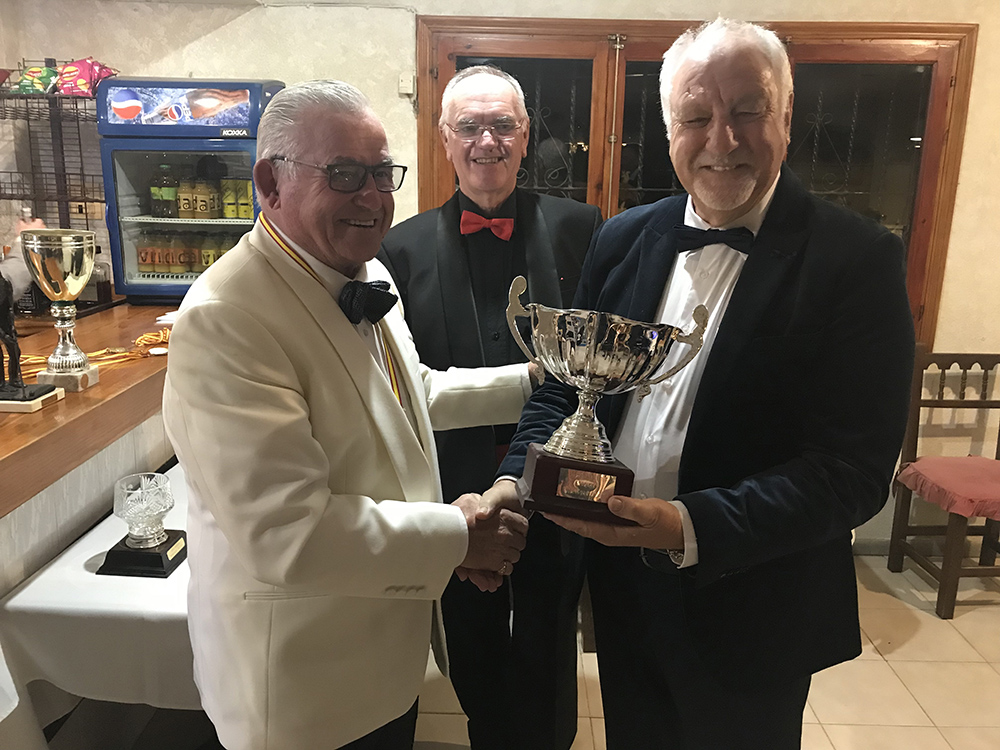 It was the last game of the season for the La Marina Golf Society, who were playing for the    Stamford cup Unfortunately it was a very cold day but the rain did stay away, and whilst some members braved the weather in shorts most of us were well wrapped up.  The wide-open course at Roda was very challenging with winds coming in all directions.  Nevertheless, some high scores were achieved. The winner on the day was Jimmy Scott with 39 points
The nearest the pin winners were as follows, hole 2, Lyn Young, hole 7 Ray Hill, hole 11, and winning the 2's pot was Alan Craig, and hole 13 was Charlotte Tranberg.
The following evening was the Presentation Dinner at the Sports Complex, where a very enjoyable evening was had by all who had attended. All the various winners over the year were presented their medals by Club Captain Jeff Wiszniewski.  A few of the sponsors also attended and also handed out medals to their respective winners.  The last four trophies of the evening were for the overall winners of the year.  Iain Lyall received his for the best scorecard (46pts) Bill Allen for the most improved player and Roy Harris for Player of the Year and Club Champion.  On behalf of the Captain, he would like to thank all the members for their support and for making 2022 a good one for Golf.