6.10.22 Alicante Golf Course was the venue for this week's La Marina Golf Society Match where two cups were being contested for. Whilst thunderstorms were predicted, we were fortunate to get around with only a slight drizzle.
The first Cup up for grabs was the La Marina Challenge Cup, over the past few months the members had been involved in a knockout competition during their normal matches and it was the final day today where Sarah Mc Cabe and Tony Moore headed out first to compete for the cup.
The remaining players were competing for the Vegafiba trophy and a big thank you to Snr Alacatara Benitez for sponsoring today's event.
Following the game, the members met up at the La Marina Sports Complex for a well-earned cold beer and for Club Captain Jeff Wiszniewski to hand out the prizes.
First up was a share in the twos pot which went to Sarah McCabe, Gary Garbett and Bill Allen.
The nearest the pin winners were as follows, for hole 3 Lesley Cullen, hole 6 Sarah McCabe, hole 12 Bill Allen, and hole 17 John Grint.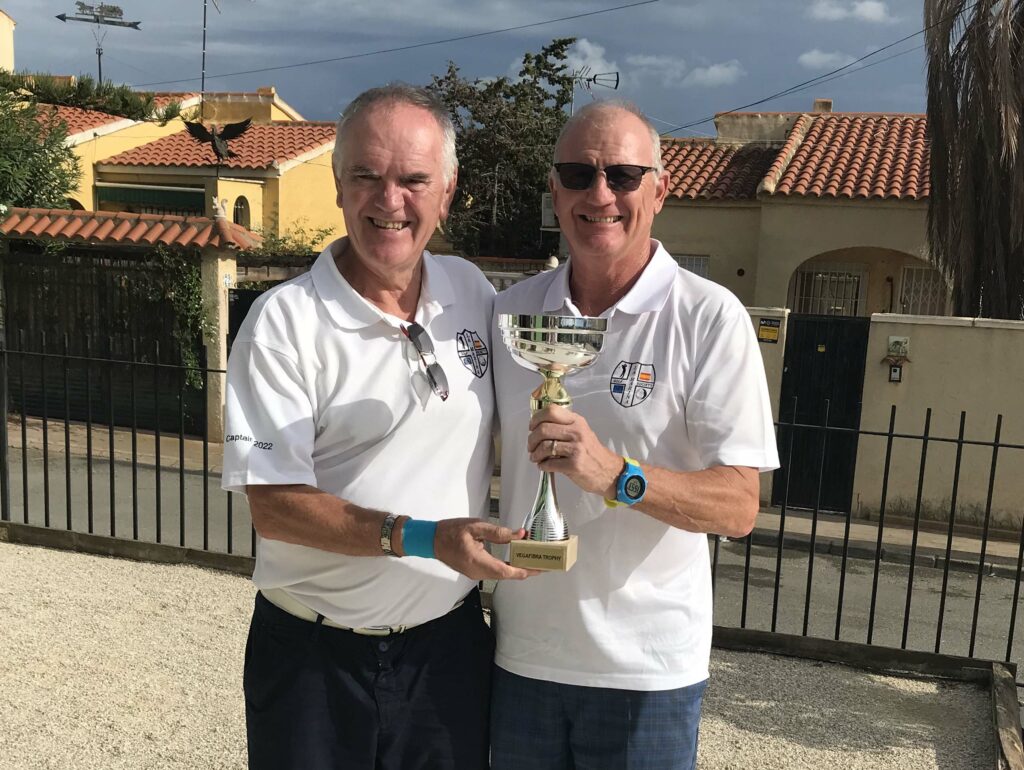 In third place for the Vegafiba trophy was Jimmy Scott with 38 pts, second place was Vic Smith with 42 pts and the winner of the Vegafiba trophy with 44 pts was Gerry McCabe and just to keep it in the family Sarah McCabe won the Challenge Cup 7/6 to take home the prize.  Well-done to all our members for a terrific day's play.
Our next game on the 20th October is a Texas Scramble at Altorreal.